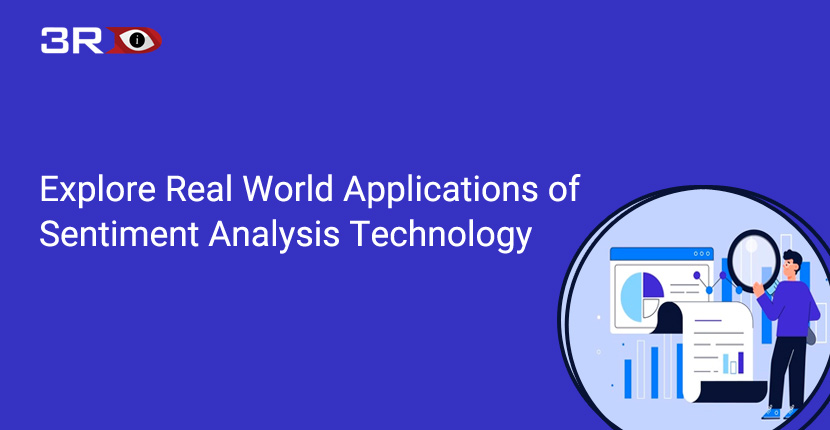 Discover Real World Applications of Sentiment Analysis Technology
Author:3RDi Admin
Added:17 Dec 2021
The technology that analyses the actual sentiment behind a text or piece of material is known as sentiment analysis. Sentiment analysis, also known as opinion mining, is a type of artificial intelligence (AI) that uses natural language processing (NLP), linguistics, and advanced text analysis to determine the sentiment behind a piece of information. This is an incredible notion since it detects the hidden thought underlying the words without requiring human participation.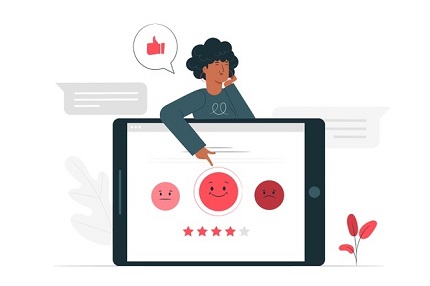 Enterprises employ sentiment analysis, which is a vital aspect of text analysis, to gain the insights needed to detect client sentiments for a specific brand or product. This technology is also widely used to analyse social media trends. 3RDi Search, for example, is a modern enterprise search platform that includes sentiment analysis as one of its many text analysis features. Sentiment analysis tools have a wide range of applications, and it is a notion that is transforming the sphere of customer service and client interactions for businesses. Let's take a look at some of the most common uses of the sentiment analysis tool.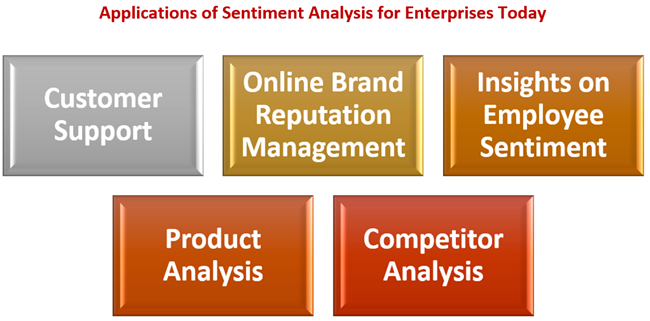 1] Customer Support
For every enterprise today, customer support is a significant yet challenging responsibility, simply because of the need to attend to customer queries and the large number of queries that keep pouring everyday. Also, for an enterprise specializing in a diverse range of product and service offerings, attending to every query from the customers and segregating the queries under different categories, can also be a challenge. The solution is a sentiment analysis tool, powered by Natural Language Processing (NLP) which makes it possible for the sentiment analysis software to analyze and classify the customer queries and even respond to customer chats with preset menu of options for the customer to navigate.
2] Online Brand Reputation Management
When it comes to brand awareness online, sentiment analysis tools can play a significant role because these platforms have the power to identify negative reviews posted for your business online and alert you about the same. This way, you're never too late to respond to poor reviews. Sentiment analysis software allows you to monitor responses on blogs and various social media channels. The data generated in the process can be used by enterprises. Also, online reputation management enables you to filter out the negative customer reviews with ease.
3] Insights on Employee Sentiment
With employee engagement a challenge for enterprises across the globe today, it is important for the HR of the organization to take steps towards making the employees feel more connected to their jobs and the organization. Understanding the issues and challenges is a good way to get started and the sentiment analysis tools make it possible for the HR to conduct surveys at the organizational level in order to identify the issues faced by the users.
4] Product Analysis
When a new product is launched or when you conduct a pre-launch market assessment seeking the response of prospective users towards your product, sentiment analysis tools can help you segregate the different kinds of feedback that you receive. In fact, this can be a great application of a sentiment analysis tool as manually sifting through thousands of feedbacks to form a collective insight can be next to impossible when carried out manually.
5] Competitor Analysis
Market research or competitor analysis is another key application of sentiment analysis technology. The ability of sentiment analysis tools to detect the sentiment of large volumes of data can be useful to figure out market trends, what's working for your target audience and what's not. Also, this technology can provide you insights on the aspects of the competitors' products or services that the target audience finds the most useful. This can be a great way to analyze the strengths and weaknesses of your own product and services, knowing what works and what doesn't.
Want to implement the next level of enterprise search with sentiment analysis software? The text analysis platform of 3RDi Enterprise Search platform and its advanced text mining capabilities is what you need. Visit www.3rdisearch.com/ or drop us an email on info@3rdisearch.com and our team will get in touch with you.