Get the Edge over your Competitors with 3RDi Enterprise Search Platform
Author:3RDi Admin
Added:29 Nov 2021
Enterprises today are making efforts to leverage the power of data to stay ahead of the competition. Data is a powerful factor today and the large volumes of enterprise data hold within it, insights that can help businesses make informed business decisions to steer the growth of the enterprise. However, the biggest challenge that enterprises are facing today is the analysis of the complex enterprise data in order to draw insights from it. Wondering why? It's because the enterprise data is largely unstructured and this unstructured data cannot be easily analyzed using the traditional approach.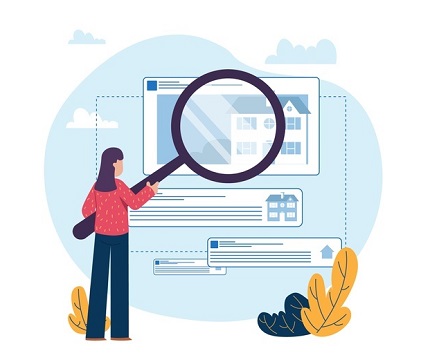 Leveraging the Power of Enterprise Data with 3RDi Search
3RDi Search is an example of a powerful Enterprise Search platform – a comprehensive suite of products for all your Enterprise Search needs offering best-in-class solutions for Relevancy Management, Content Discovery, Data Governance, Semantic Enrichment and Text Analytics. While the entire text analysis platform is what your business can benefit from, you still have the freedom to pick and select solutions based on your specific requirements.
Here we shall look at the key features of the 3RDi Search enterprise search platform that together make it a powerful all encompassing enterprise search platform that your enterprise will ever need to leverage the power of data like never before.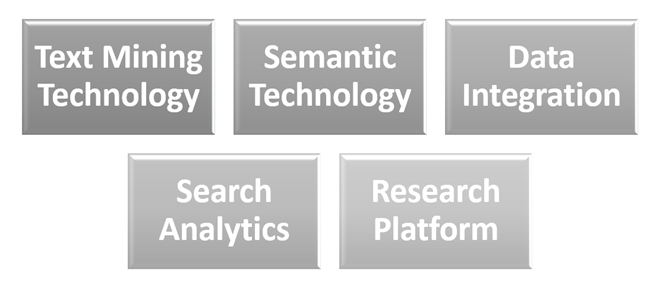 Apprehensive about the continually growing amount of dispersed, diversified, and scattered data? Data in the form of photographs, emails, graphs, social media, or news feeds is obvious. As a result, the 3RDi Search enterprise search software includes plugins and adapters that can take in a range of data and smoothly integrate it with your existing content and vocabulary. A high-speed, fail-safe, cloud-backed mechanism offers an integration that is easier and faster than you could imagine.
Search Analytics
The best indication of what your customers want is search. However, because the search records are so huge and fragmented, the world has moved on by the time you evaluate them. As a result, the 3RDi Search enterprise search software provides real-time, sophisticated insights to assist you in making informed business decisions. Personalized and intelligent recommendations help you make income faster while keeping your clients engaged.
Text Mining Technology
3RDi's state-of-the-art Machine Learning and Rule-Based algorithms unlock the actual potential of your textual content. Text Mining features such as Named Entity Recognition (NER), Sentiment Identification, Classification, Similarity, and Summarization are available. 3RDi improves your material by mapping it to databases such as DBpedia, GeoNames, YAGO, Freebase, and even your own bespoke vocabulary. Furthermore, the built-in support for vocabularies from diverse domains, supported by the text analysis platform, expedites the process for you.
Semantic Technology
Don't let a search engine limit you since it doesn't grasp the user's intent or context. Enjoy the power of intuitive, conceptual, and highly targeted search and exploration. We provide a range of alternatives, such as Clustering, Semantic Cloud, and Intuitive Facets, to help you quickly skim over the results. You might also use our Concept Search to do some research. We guarantee a faster and more accurate search every time!
Research Platform
3RDi Enterprise Search software provides solutions that aid in in-depth research and literature review, with the ResearchNet.io platform. Researchers can save a lot of time by using a variety of result analysis and advanced search tools. Researchers will stay subscribed to your system if you save the Search, Citation View, and Knowledge Graph, which pool knowledge from multiple LOD sources, powered by the powerful 3RDi Search text analysis platform.
Want to implement the next level of enterprise search with the 3RDi Enterprise Search platform and its powerful text analysis API? Visit www.3rdisearch.com/ or drop us an email at info@3rdisearch.com and our team will get in touch with you.
Data Integration
What enterprises need today is powerful data mining technology that breaks down the chunks of unstructured data in order to extract the most relevant information hidden deep within. This is exactly where a new age enterprise search platform can help the enterprises today. A new age enterprise search platform offers an array of text mining features and helps your enterprise leverage the power of data like never before and gain the edge over the competition.