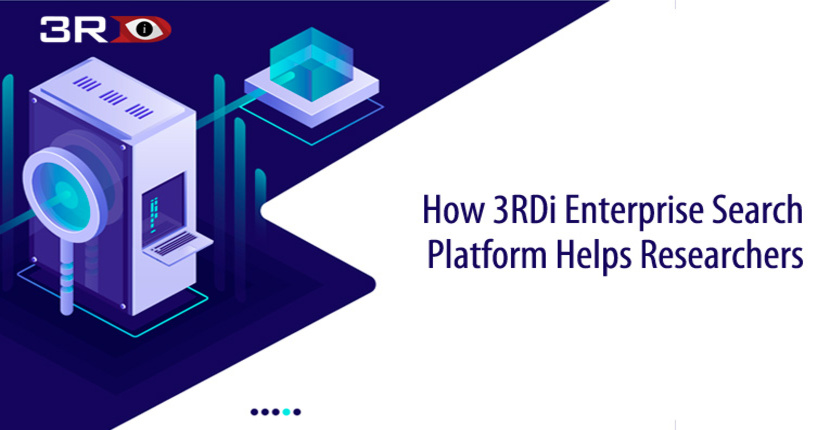 How 3RDi Enterprise Search Platform Contributes towards Research Case Management
Author:3RDi Admin
Added:01 Oct 2021
You'll agree that the first name that springs to mind when thinking about searching online for your assignments and projects is a search engine like Yahoo or Google. However, the search engines do not serve the function when we apply it for academic research as it does in most other situations. Its search results aren't always perfect. This doesn't mean it is the end of the world for students attempting to acquire academic data via the internet. There are a number of search engines, in addition to web search engines, that are specifically built for academic research. They can assist you in obtaining relevant data without having to browse unnecessarily through numerous pages.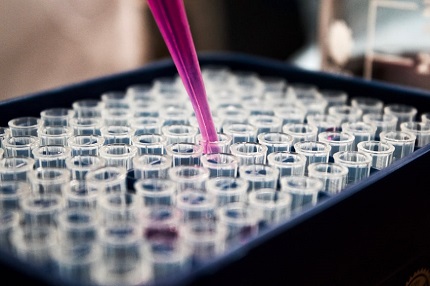 The solution to today's data analysis and text mining challenges is a new generation enterprise search engine like 3RDi Search. The uses of an advanced text mining platform, on the other hand, are not limited to businesses and corporations. One of the most important applications of an enterprise search platform is research case management, because in a data-intensive sector like research, researchers must sift through vast amounts of data to discover the most relevant information.
The requirements of a researcher differ from those of a typical searcher. 3RDi Search provides a research case management software to aid with in-depth research and literature review. Using a variety of result analysis and advanced search tools, researchers can save a lot of time. Researchers will benefit greatly from saving the Search, Citation View, and Knowledge Graph, which pulls knowledge from numerous LOD sources.
How 3RDi Search Platform Helps in Research Case Management
Beyond the corporate world, the capabilities of an enterprise search platform have inspired the ResearchNet.io platform, a research case management platform which is designed to assist biomedical researchers in finding the most relevant information from a large database of medical literature while saving time and effort in the process. It's a perfect tool for managing the end-to-end demands of researchers, such as research, collaboration, and authoring, and it's powered by 3RDi Search.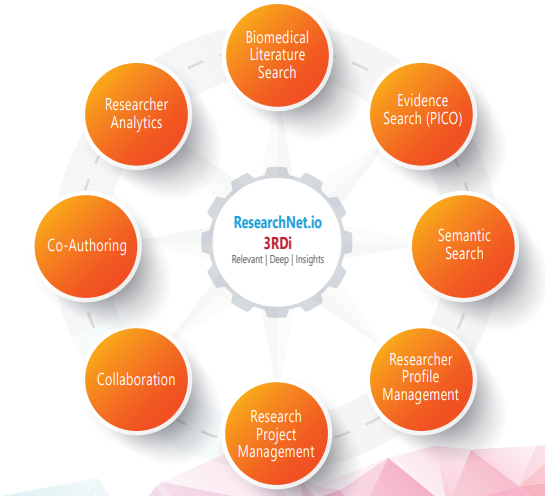 Key Features of ResearchNet Platform
Researcher Profile, Publications and Library Management
Collaboration Platform with messaging, sharing and email alerts
Integrated, deeper, smarter and insightful Semantic search over the largest biomedical literature corpus
Extensive Discovery, Exploration and Analysis options
Automatic Evidence Level and Study Type categorization
Integration with PubMed and Zotero
Why Choose ResearchNet for Research Case Management
There are several factors that make ResearchNet.io, powered by 3RDi Search, a powerful platform that caters to every requirement of the researchers. It gives access to latest and comprehensive medical literature that researchers, physicians and academicians need to stay informed.
Powered with extensive Semantic Intelligence (Retina APIs)
Includes content from Medline, DAOJ, TOXLINE and more (27 Million published articles and growing)
More than 810K articles added in 2019.
Access to over 32,300 Journals
Data of 290K trials from ClinicalTrials.gov
Delivers Best Quality Evidence quickly by leveraging the automated processing of information
Provides Research and Collaboration Portal for Researchers to come together for collaboration
Provides targeted and practical solution through collaboration with Experts and Universities
Integrates MeSH, UMLS, WordNet, DBpedia (Planned extensions: ChemIDplus, ChEBI, GO, NCIt, FDA-ADR)
ResearchNet.io is indeed the research case management platform that biomedical researchers need today to find the most relevant information in the shortest period of time, and it is powered by 3RDi Search.