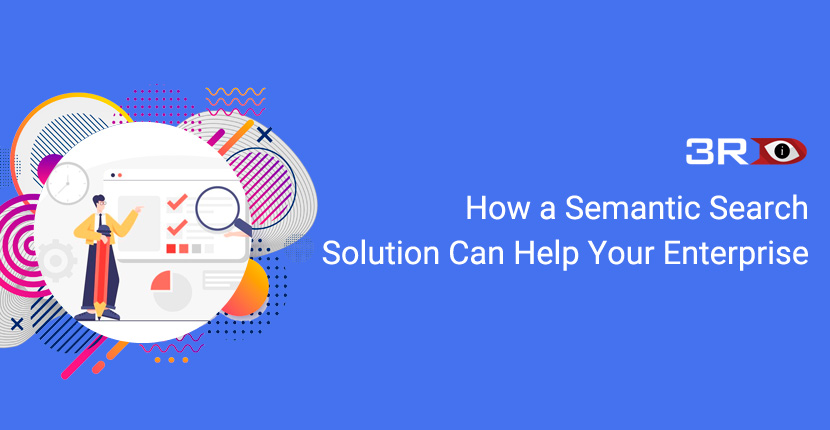 How a Semantic Search Solution Can Help Your Enterprise
Author:3RDi Admin
Added:03 Mar 2022
Unstructured data is difficult to grasp for a keyword-based search tool, which is most certainly the case. However, we live in the Big Data era, and many data-driven businesses devote significant time and resources to acquiring, aggregating, cleaning, enriching, standardising, and managing data. There's also the objective of making data open, discoverable, and accessible in order to improve process efficiency or generate revenue.
Organizations can't afford to lose out on harnessing data to generate vital insights that drive business success in today's highly competitive environment. In such a circumstance, a semantic search solution like 3RDi Search is what businesses require today, and investing in an enterprise search tool with semantic functionality is a good move.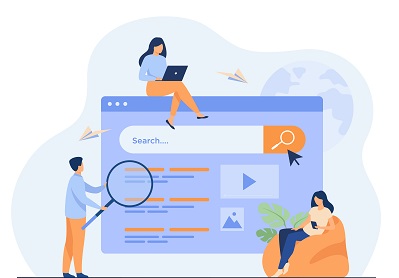 How Semantic Search Solution Gives You Insights on Data
The intent of the user behind the query is understood by a semantic search solution, and it is this principle that allows semantic search to fetch considerably more relevant search results. Hence, when a user enters a search term into the semantic search solution, it delivers results that include not just the exact words entered, but also synonyms and similar phrases. The most important benefit of a semantic search solution is that it expands the search area and makes it far easier to fetch information from unstructured information, which is practically impossible with keyword search.
When working with unstructured data, a semantic search solution gives you the advantage you need to find the relevant deep insights your company requires. Let's look at how a semantic search-powered enterprise search suite can help.
Fetches Relevant Results Faster
A semantic search solution is all the more important for organisations that deal with unstructured and unoptimized data, as this search method can be extremely beneficial. A keyword search can be of little use when you have data from a variety of sources, such as social media feed, MS Word documents, emails, images and a host of other formats. Because semantic search matches meanings rather than keywords, it's much easier to cut through the noise (ineffective results) and locate the most relevant results in the quickest amount of time.
Boosts User Experience
A semantic search solution enhances the user experience by using Artificial Intelligence (AI) to understand the user's intent and get results that are conceptually relevant to the search query of the user. The user gets results and information that a traditional search approach could not provide because most company data is unstructured.
Offers Data for Insightful Decision Making
To get insights that matter, today's enterprises must rely on data. The knowledge contained in the unfathomable volumes of unstructured organisational data can be useful in making strategic business decisions. An enterprise search suite powered by semantic search technology can help businesses in strategic decision making. It combines data from a wide variety of data sources to provide the enterprise with helpful insights.
Wondering how you can leverage the power of semantic search technology? You need a powerful enterprise search suite like 3RDi Search. Visit www.3rdisearch.com/ or drop us an email at info@3rdisearch.com and our team will get in touch with you to help you get started on your journey of adding more value and meaning to the experience of the user with every interaction with the search engine.