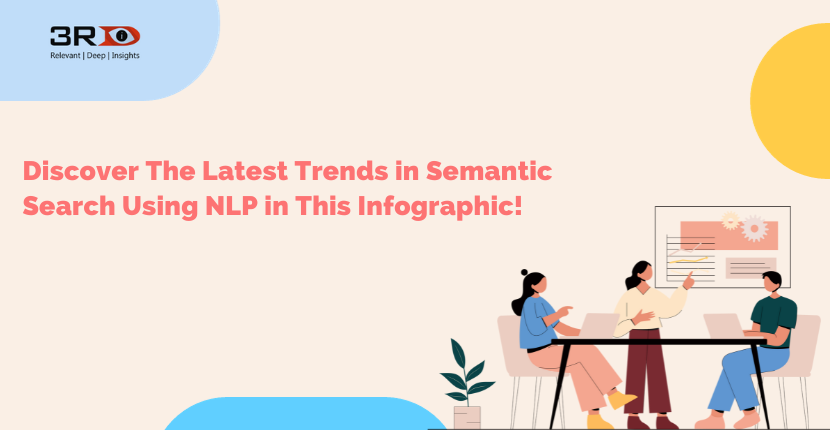 Latest Trends in Semantic Search Using Natural Language Processing (NLP)
Author:3RDi Admin
Added:10 Aug 2023
It is feasible to train a Language Model on a huge corpus of documents using the most recent NLP research findings. Following that, the model may represent documents depending on their "semantic" content. This includes, in particular, the ability to search for documents with semantically comparable content.
Let us look at some latest data about NLP Market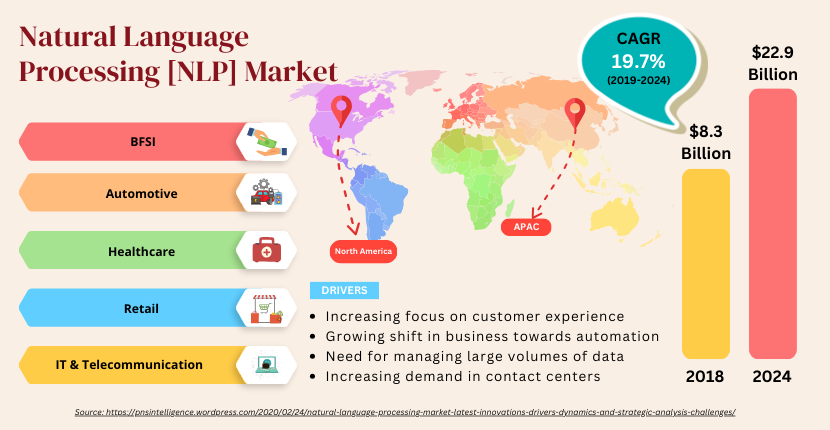 Natural Language Processing Market Prediction
2018- $8.3Bn
2024- $22.9Bn
CAGR-19.7%
The natural language processing (NLP) market, which was worth $8.3 billion in 2018, is predicted to grow at a 19.7% CAGR from 2019 to 2024 (forecast period) to $22.9 billion by 2024. Based on industry, the banking, financial services, and insurance (BFSI) sector led the market in 2018, as unstructured data is generated in large quantities in the sector. This is why businesses are turning to NLP to analyze it, extract useful insights, make successful choices, and provide better financial solutions to their clients.
By 2023, the NLP market share is forecast to increase to over $43 billion (Tractica)
Natural language processing (NLP) helps computers translate human language into information they understand by manipulating data.
Companies are striving to bridge the gap between human language and machine intelligence.
Here's a look at global revenue from the NLP market from 2017 to 2025: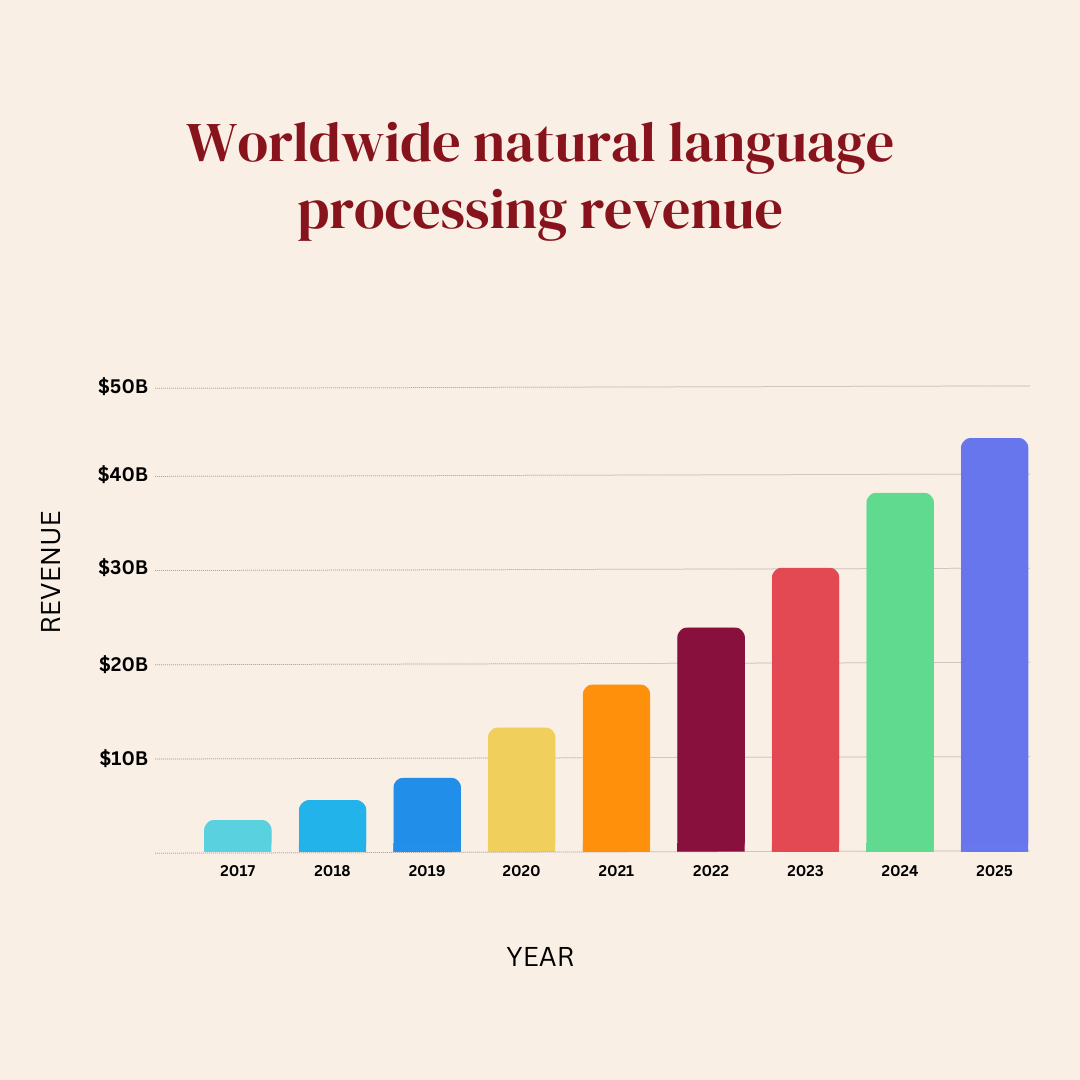 | | |
| --- | --- |
| Year | Revenue |
| 2017 | $3.18 billion |
| 2018 | $5.07 billion |
| 2019 | $8.21 billion |
| 2020 | $12.4 billion |
| 2021 | $17.58 billion |
| 2022 | $24 billion |
| 2023 | $30.35 billion |
| 2024 | $37.33 billion |
| 2025 | $43.29 billion |
*Projected figures
During the forecast period of 2017-2025, the NLP market is set to grow by around 14x.
Enterprises will find that NLP quite useful in analyzing the sentiment of social media postings since it employs the concept of sentiment analysis to interpret the sentiment of unstructured data. This technology can help businesses evaluate whether tweets or Facebook posts about their firm are positive, bad, or neutral. This knowledge may be extremely useful in predicting how the market will react to a product or the perceived worth of a brand by customers.
Do you want to discover how to get the most of a sophisticated NLP search solution? You require a sophisticated intelligent search tool, such as 3RDi Search. If you visit
www.3rdisearch.com
or send an email to
info@3rdisearch.com
, a member of our team will contact you.