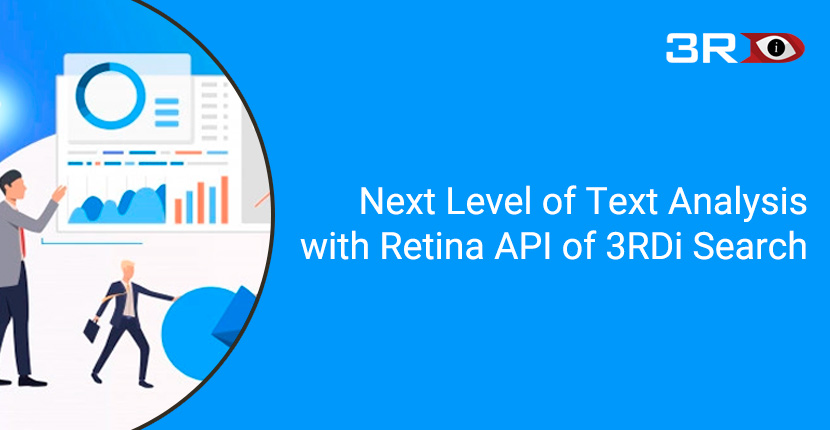 Next Level of Text Analysis with Retina API of 3RDi Search
Author:3RDi Admin
Added:26 Nov 2021
Did you know that more than 80% of enterprise data consists of unstructured data? This data by Statista showcases the complexity of text analysis when it comes to enterprise data. After all, unstructured data is very different and a lot more complex than the everyday data that you find on the web. The data on the web is optimized and organized, which cannot be said about the unstructured enterprise data. Add to it the fact that the volume of enterprise is literally exploding and enterprises today have a huge challenge in their hands.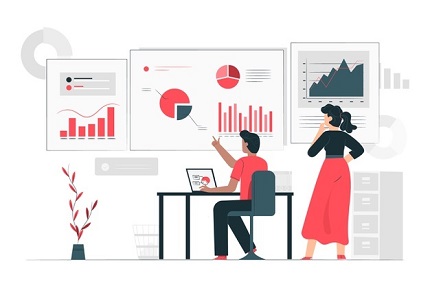 So, what's the solution? The solution is the new age text analysis platform. The new age text analysis platform was created with the goal of assisting businesses in extracting hidden insights from the vast volumes of unstructured enterprise data that is constantly multiplying. The text analysis platforms are power-packed with tools for extracting the most valuable insights from corporate data. 3RDi Search is an enterprise search engine with all of the text mining capabilities you'll need to leverage your organization's data to make better business decisions
Understanding the Text Analysis Capabilities of 3RDi Search
3RDi Search is a text analysis platform that offers best-in-class solutions for Content Discovery, Semantic Enrichment, Governance, Analytics, Relevancy Management, and Automated Testing, as well as a comprehensive suite of products for all your Enterprise Search needs. While the entire stack can benefit your business by lowering expenses and increasing revenue, you still have the freedom to pick and select solutions based on your specific requirements.
The 3RDi Enterprise Search Platform's Natural Language Processing (NLP) and Text Analysis API is called Retina API. It enables you to see through unstructured text and uncover hidden data, resulting in a superior search experience. It comes pre-configured with a large number of thesauri and taxonomies, and it can also be integrated with bespoke (and old) vocabularies. You get a ready-to-use but flexible semantic enrichment that can be easily customized to fit any domain.
Text Mining Capabilities Powered by Retina API
Here we shall have a quick look at the capabilities of the Retina API, the text analysis API of the 3RDi Search text analysis platform.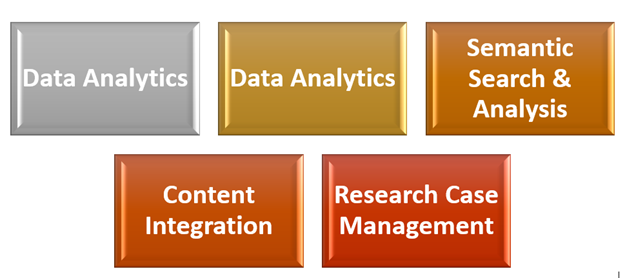 1] Data Analytics
With 3RDi Search Text Analysis platform, you can analyse, visualise, and exchange data. It's a business intelligence and data analysis tool for businesses of all sizes. We centralise data from across your company, allowing you to discover new insights and follow their effects. Gaining access to the correct data will help you improve operational efficiency, better serve customers, and generate more revenue.
2] Relevancy Management
You can use the 3RDi Relevancy Management tool to extract terms from the unstructured data based on the statistical significance of the terms. The usefulness of this function is determined by the type of data being examined. The Relevancy Management tool extracts terms in the data or phrases that are significant to the subject matter. It is a dynamic instrument that aids in the definition, measurement, improvement, and management of information distribution that supports critical organisational processes.
3] Semantic Search & Analysis
The 3RDi Enterprise search platform uses Semantic Search and Analysis Capabilities to provide a deeper approach to search that is based on the meaning and context of the query. Semantic search allows the platform to comprehend the context of a user's query and then present the most efficient results. Advanced algorithms recognise the context of each query and interpret the results accordingly, making semantic search and analysis possible.
4] Content Integration
The content integration functionality of the 3RDi Search enterprise search platform ensures that all enterprise data from many sources is accessible from a single location. You'll be amazed at how simple it is to manage and analyse this data. The 3RDi Search Text Analysis Platform guarantees that your new data systems work in harmony with your existing systems, ensuring a smooth data flow.
5] Research Case Management
The Digital Group's 3RDi Search is a unique combination of search and analytics that enables users to find and grasp information more easily and effectively, allowing them to make better decisions. By collecting all relevant information together, 3RDi Search's research case management improves our customers' and partners' search experience.
Want to implement the next level of enterprise search with the 3RDi Enterprise Search platform and its powerful text analysis API? Visit www.3rdisearch.com/ or drop us an email at info@3rdisearch.com and our team will get in touch with you.