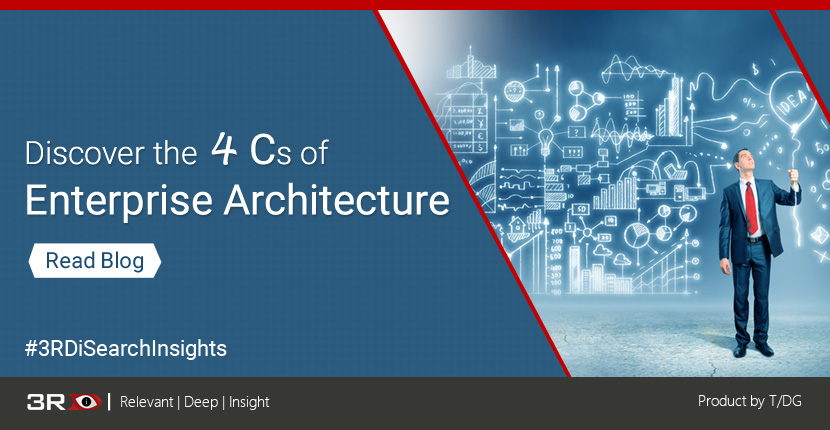 The 4 Cs in Enterprise Architecture
Author:3RDi Admin
Added:21 May 2019
When we look at the title, the first thing that comes to our mind is 'What are the 4 Cs? Well, the 4 Cs we're talking about here are Connection, Collaboration, Communication, and Customers. Simply put, the goal of Enterprise Architecture is to create one unified IT Environment across the firm or all business units. It's about aligning the business vision with its information technology. Enterprise Architecture is the promising tool of current choice-if you want to decrease IT cost without technical debt.
There are different frameworks to develop Enterprise Architecture however most frameworks will have these four domains -Business Architecture, Information Architecture, Application system architecture and Information technology architecture. This is shown in the illustration below.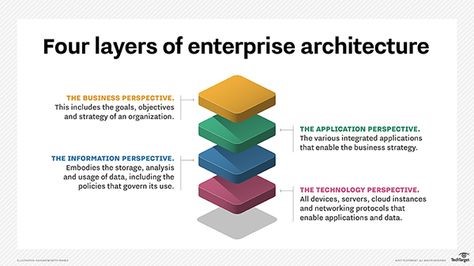 Source: https://bit.ly/30p3mRx
The Digital Group offers advanced Enterprise Solutions to help businesses build an enterprise architecture that fuels business growth. In this blog, we will not go into the depths of Architecture planning or framework, but let's understand how the 4 Cs add value to the Enterprise Transformation. We all are well aware that business strategies are not static and they constantly change as the markets evolve, as competitors create an idea and new technologies emerge. In short, it's an ongoing process. Let's take first C which is the Connection. It's the job of the architect to channelize the business process, customers, information systems, business units, and the technological aspects, to name a few. The alignment of Connections to your business and IT departments means few errors due to missed opportunities or communication. Business value is delivered faster as business plans are linked directly to technical implementation.
Gartner predicts that by 2022, 80% of Digital businesses will take a collaborative approach to EA, which brings us to the second C which is Collaboration. A collaborative approach keeps everyone updated in real time. For instance, a tool which has the ability to comment instantly (ability to log the thought process, a reason behind changes and certain action) will help the business to review far more efficiently and effectively.
The third C stands for Communication in Enterprise and it is tailored to target a certain group. Identifying targets will dramatically enhance communication. We should have clarity on what to achieve from communication. Different ways to share communication with the stakeholders design, deciding and informing through supporting architects designers process, supporting managers with information needed by priorities, investments, planning and more. The styles vary from verbal, to visual and even numerical.
The last C stands for Customers. Undoubtedly, the relationship with your customers is top priority. For smaller companies, how to regain and retain an Enterprise accounts. The stakes are high and according to Gartner, Enterprise sales is tracking 338$B in US 2015. So, the first thing is adopting early, embracing a collaborative approach and move ahead.
The rise in the field of Enterprise Architecture is moved from reactive to structured field. In short, EA needs synergy. It's IT and business working together and making vision of the company reality.