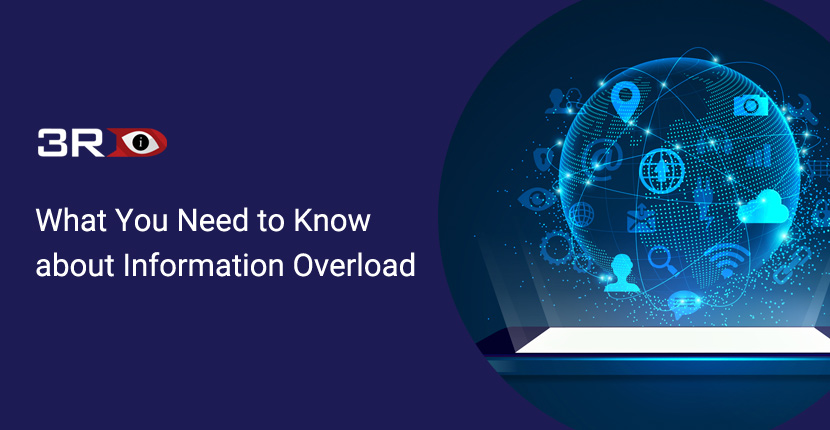 What You Need to Know about Information Overload
Author:3RDi Admin
Added:08 Dec 2021
"Information overload occurs when the amount of input to a system exceeds its processing capacity. Decision makers have fairly limited cognitive processing capacity. Consequently, when information overload occurs, it is likely that a reduction in decision quality will occur." This is the definition of information overload according to Bertram Gross who had first coined the term way back in 1964.
There have been complaints of knowledge overload throughout history, particularly during the Renaissance and the Industrial Revolution. However, the birth of the information era, along with access to sophisticated and low-cost automated data collecting, has provided us with more information than at any other time in history. While earlier it was about written information, today in the era of Big Data, the issue of information overload now applies to digital information and the problem is bigger than it was ever before.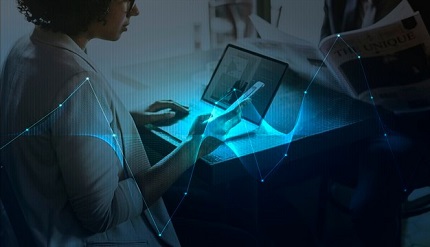 What Adds to the Challenge of Information Overload
The following are the key reasons that contribute towards the issue of Information Overload.
Massive amounts of new data are created on a regular basis.
In many businesses, the need to develop and compete in information providing has resulted in a quantity over quality effect.
The ease with which you can create and share information on the Internet.
The means for receiving information have multiplied exponentially.
The rising amount of historical data that we have access to.
There's a lot of inconsistent, contradicting, and just plain wrong information out there.
There are no easy methods for swiftly analysing, comparing, and assessing data sources.
There is a lack of clarity in the structure of information groupings, as well as insufficient hints as to the links between those groups.
The majority of them believe that knowledge is a valuable commodity that should be hoarded: the more of it we have, the more we can learn from it and implement changes that will lead to corporate success. However, in their haste to avoid being left behind, many businesses risk becoming data-rich but insight-poor. They amass massive amounts of data that they have no idea what to do with and from which they have little possibility of learning anything helpful.
To make matters worse, a lot of data has a shelf life. It becomes irrelevant, wrong, or outdated over a certain period of time. However, it is frequently kept in the false notion that it will be beneficial at some point in the future.
How to Gain an Edge over Information Overload
How successfully a company can exploit data, apply analytics, and integrate new technologies will increasingly determine its ability to compete. Companies and IT departments will be looking at whole new functions rather than employing new technologies to perform existing duties. Companies and people must adopt a smart data strategy that focuses on the few things they actually need to avoid drowning in data while thirsting for insights. The solution is an efficient text analysis platform. 3RDi Search is an example of an advanced text analysis platform with multiple data mining capabilities.
Also, the more data sources you have, the more difficult it is to figure out what to do with them. You can't track everything, so you'll have to learn to focus on the data sources that are most important to your company's current goals. Otherwise, it's easy to lose sight of the most important and immediate marketing objectives.
How an Advanced Text Mining Platform Can Help
To deal with the explosive growth of enterprise data, what your enterprise needs is an advanced text mining platform. 3RDi Search is an example of a comprehensive Enterprise search platform which is a suite of products that provides best-in-class solutions for Content Discovery, Semantic Enrichment, Governance, Analytics, Relevancy Management, and Automated Testing for all your Enterprise Search needs. While the entire stack of the Enterprise search platform might benefit your business by lowering expenses and increasing income, you still have the freedom to pick and select solutions based on your specific requirements.
Capabilities of 3RDi Text Mining Platform
Text Analysis, NLP and Semantic Enrichment
Semantic Search and Analysis
Content Integration
Relevancy Management
Search Analytics
Research Case Management
Want to implement the next level of enterprise search with the text analysis platform of 3RDi Enterprise Search platform and its advanced text mining capabilities? Visit www.3rdisearch.com/ or drop us an email at info@3rdisearch.com and our team will get in touch with you.