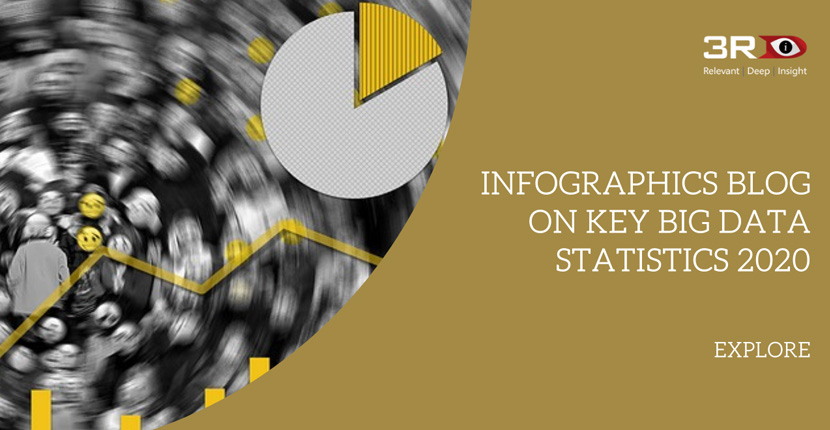 Infographics Blog on Big Data Statistics 2020
Author:3RDi Admin
Added:25 Sep 2020
Big Data is a term that was coined fairly recently (in the 1990s). It refers to data sets that are significantly larger and more complex, and hence beyond the scope of conventional search and Data Analytics tools and software. Data is the biggest driving force behind the success of enterprises today, which makes it necessary to find ways and techniques to analyse this data for relevant insights.
Enterprises today have enormous volumes of data and this enterprise data holds insights deep within that have the potential to drive business growth through informed decision making. However, managing Big Data is easier said than done because of its complexity and enormous size. The infographics below showcases statistics on different aspects of Big Data.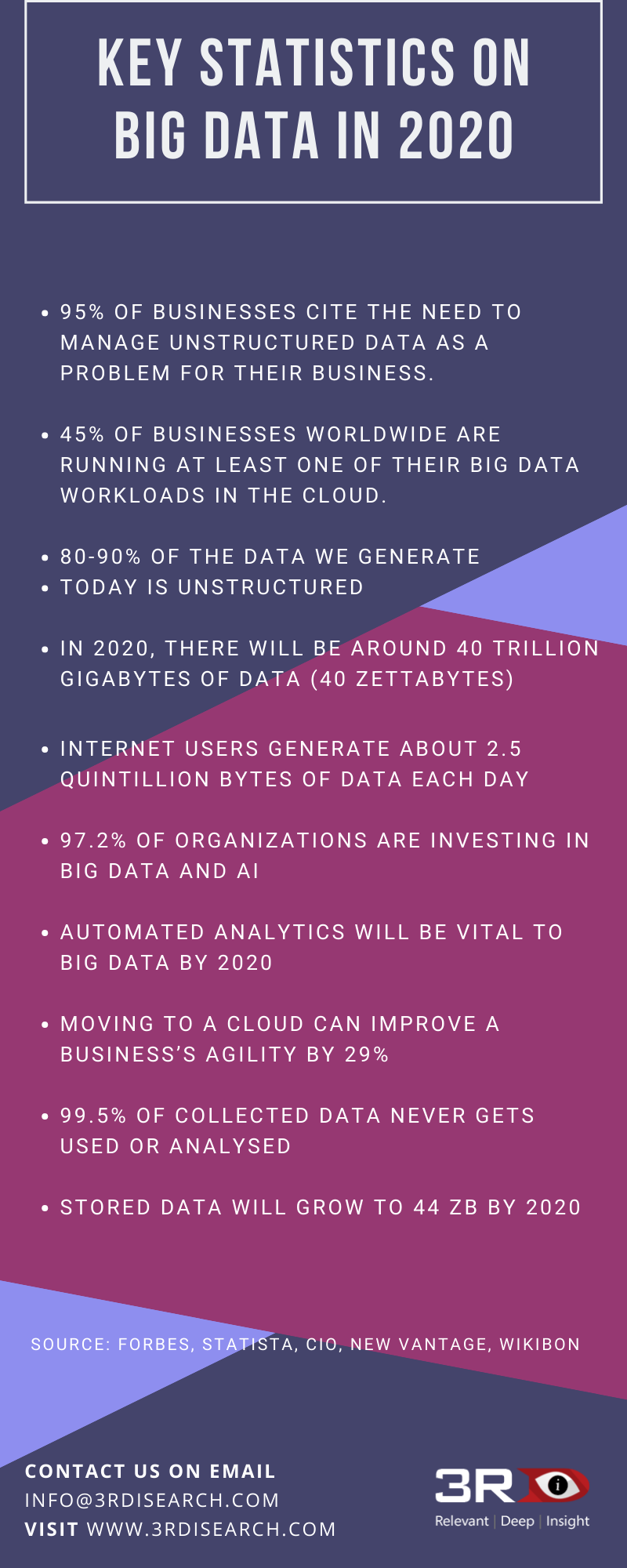 So, we see that Big Data does have implications on the way businesses function today. As the significance of data continues to grow, businesses need new technologies to analyse Big Data and use it to their advantage.
The new age enterprise search platform, powered by the most advanced text analysis technology, such as NLP, AI and machine learning, is the solution to the challenges of Big Data. 3RDi Search is an example of an enterprise search platform with every text mining capability businesses need in order to analyse the most complex enterprise data. Here's a quick look at the features of the 3RDi Search platform – a comprehensive suite of text mining capabilities for the new age enterprise.
Complete end-to-end, comprehensive and rapid search enablement program
Ready to use starter domain packs for health domain with pre-integrated knowledge base
Highest quality and predictable roll outs through a high degree of automation
Deeper technical expertise
Global strategic alliances and technology partnerships
Want to discover how 3RDi Search can help your enterprise analyse the most complex unstructured data? Visit www.3rdisearch.com or drop us an email at tdg-marketing@thedigitalgroup.com and our team will get in touch with you.